Praise for the Author – Behind the Scenes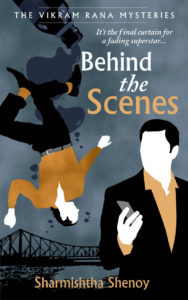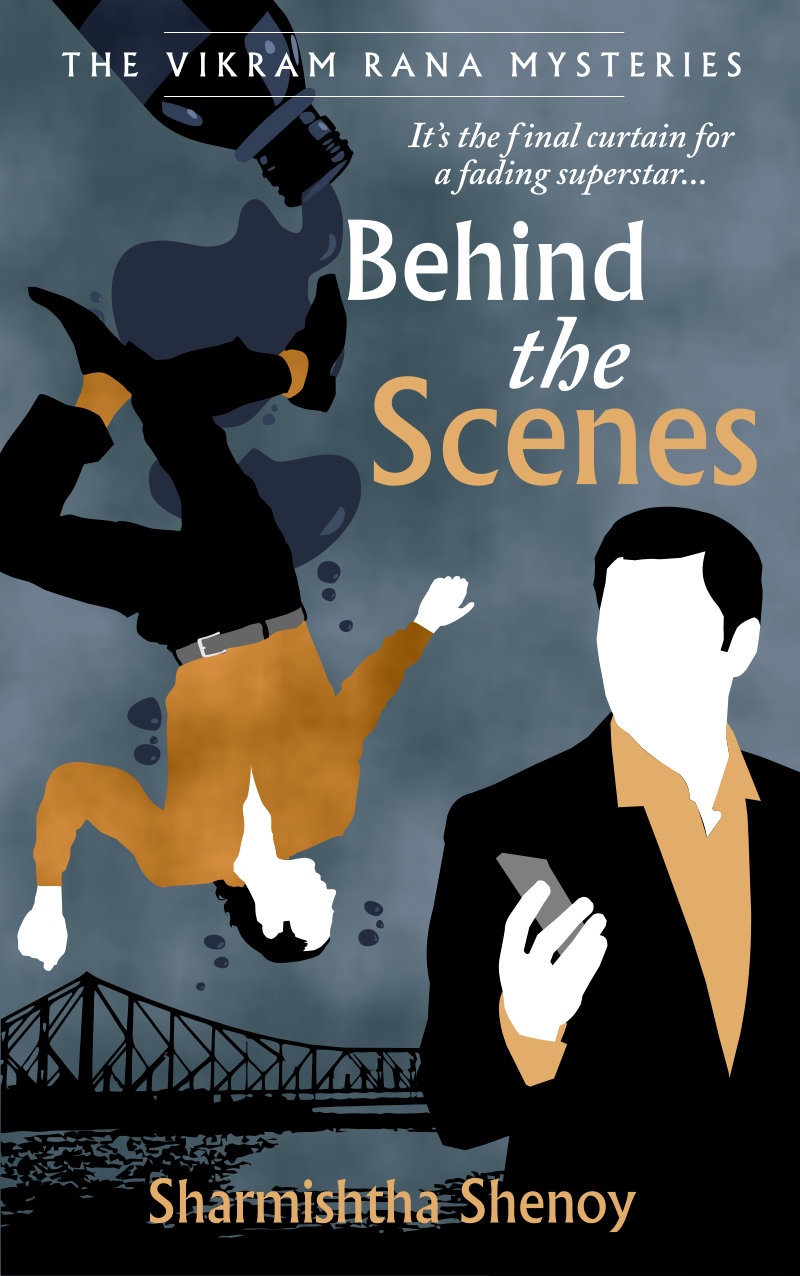 Thank you, friends, for reading and putting up the reviews in your blogsites. I am very grateful indeed!
Review by Deep Downer
I have read and reviewed all the three installments in the Vikram Rana series written by Sharmishtha Shenoy, and I must say the author has come a long way in terms of writing skills. If her latest novel, 'Behind The Scenes' is anything to go by, Ms. Shenoy is all set to fill the void in the Indian thriller genre that has been nagging the fans for years now. You can read more at
https://deepsbookreviews.blogspot.com/2018/05/behind-scenes-by-sharmishtha-shenoy.html
Review by Dr. Pankaj Goyal
Behind the Scenes has everything a detective fiction should have. There is an intriguing murder mystery, a number of well-developed interesting characters, a number of clues, and, most importantly, a good plot. ……The story feels fresh and gives us an entertaining read. Sharmishtha manages to make all ends meet in the end and the story reaches a logical solution. I cannot complain much about the characterization either as all the characters have been developed with due care. The book has a little bit of history of potato too. So, to sum up, Sharmishtha Shenoy has come back in some style. I thoroughly enjoyed reading the further adventures of Vikram Rana in Behind the Scenes. It was certainly good to meet up with Vikram Rana one more time. In fact, I couldn't wait to continue the series. I will highly recommend this book. Go and read it. Read more at :
Behind the Scenes: A Vikram Rana Mystery
Review by Niyati Gogna
The plot is crooked and full of twists and turns, allowing the readers to wrack their brains at each page. There are layers behind the crime and as the mystery unfolds, the readers are left craving for more!  Read more at her blog site, the link for which is given below.
A suspenseful murder mystery bound to intrigue and enthrall the readers to the core!
Review by Minarva Priyadarshini
'Behind The Scenes' by Sharmishtha Shenoy is one of the best thriller book. It is amazingly described each and every character with situations. Plot is based on sudden death of Ryan who is an actor. But his death become more mysterious while story proceeds. Vikram is a detective who handles this case coincidentally. Then story revolves with many twists and turns. I would like to say that it should be the first choice for every thriller lover. I am really very satisfied after reading this book. A master piece for me.
Review by Nikita Soni
I enjoyed the plot that is splendid in its simplicity. The author has grown as a writer and having followed her from her first book, I could feel her growth in her narration style, world building, and character development…The scenes and scenery are beautifully and vividly sketched. I could visualize myself in Darjeeling and then Kolkata with their individual beauty and allure. It felt like all the smells and sights had traveled to me without me doing any actual traveling.
Characters were developed as the story progressed and I could feel the building suspense. I loved how the author bared the people in the book by peeling each layer to their character at the most appropriate time.
Read more at her blog site, the link for which is given below.
https://www.njkinnysblog.com/2018/01/bookreview-behind-scenes-vikram-rana.html?m=1&fbclid=IwAR0VxEzrEqTdJd49itQjn9VwY-WHHNPSpjbmyRID_Ff2pMLXDprC1lSgVgs
Review by Sarath Babu
I have read the previous novels of Sharmistha Shenoy who has made an interesting character called Vikram Rana. The novel is a perfect read for those who love mystery and thriller and the characters were used really well by the author making it interesting which I would say would the real success to this.
Read more at his blog site, the link for which is given below.
https://www.sarathbabu.in/2017/12/book-review-behind-scenes.html?m=1&fbclid=IwAR3oFWCVX8k7doYclLfshYhRZtlljlDVxoCBILyQeByVuEk_MnJErCs8zpk
Review by Anupriya Gupta
This is the first book in the 'Vikram Rana' series, yet Sharmishtha Shenoy, wastes no time in building up neither her protagonist 'Vikram Rana' or other case specific characters. They evolve along with the plot, which I think is a big success for the author. The reader gets to know the characters, rather than being told about them. A big heads up on this writing style. I liked the way how, simple and routine incidents have been incorporated to depict how the life of a detective, who also wears multiple hats of a friend, husband and a former police officer goes on.
Read more at her blog site, the link for which is given below.
http://www.mommytincture.com/2018/11/22/book-review-vikram-rana-investigates-sharmishtha-shenoy/
Review by Shamik Byabartta
I liked the way Sharmishtha narrated the story depicting the murder incidents happening one after another in the city and the Police along with Vikram Rana investigating, who the killer is. As the story progressed, I also started making my analysis and tried guessing the killer among the crowd of characters. I would surely recommend this book to the readers of detective stories. I am sure you will not get disappointed.
Read more at his blog site, the link for which is given below.
http://www.mixedflavorsblog.com/2018/11/26/book-review-a-season-for-dying-by-sharmishtha-shenoy
Review by Ruby Tyagi
What made Behind the Scenes a wonderful read that inspires me to write this book review is the simplest of the language used by the charming author. Subtle language skills took me on a journey that I traveled in one night. I was so hooked to the book that I read it on a laptop in the dark so that I wouldn't disturb my mom…I haven't read Agatha Christie or Dan Brown ever, because I hate reading murders, but to me, Sharmishtha Shenoy is a thriller tycoon! This is so because she flawlessly and effortlessly flabbergasts her readers at the end with a climax that no one could imagine!
Read more at her blog site, the link for which is given below.
http://guavatini.com/behind-the-scenes-book-review/
Amazon Bestsellers Rank: #133 Paid in Kindle Store
#12 in Kindle Store > Kindle eBooks > Crime, Thriller & Mystery
#28 in Books > Crime, Thriller & Mystery