Gauri – the Victim

A successful model with an engineering degree whose big budget film with a Telugu superstar is nearing completion. But in spite of being beautiful and a prosperous career woman, she continues to remain in an abusive relationship with the son of an influential politician, Akash Akula. She confuses violence and abuse for love. There is no economic reason for staying with Akash as she is the only daughter of the wealthy businessman Ramesh Kamalakar. She has left and come back to Akash many times, before finally deciding to leave him for good. She is supported in her decision by her childhood friend Madhav, who is himself in love with her.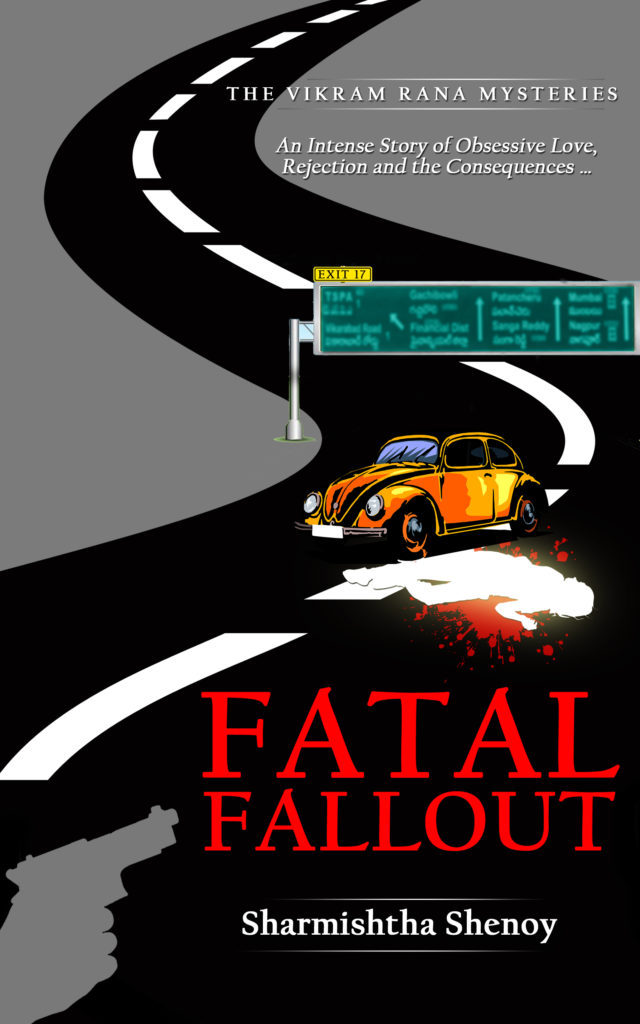 Cover Reveal Time!!!!
I am so excited to share the cover of FATAL FALLOUT.
The book releases on 29th January 2019.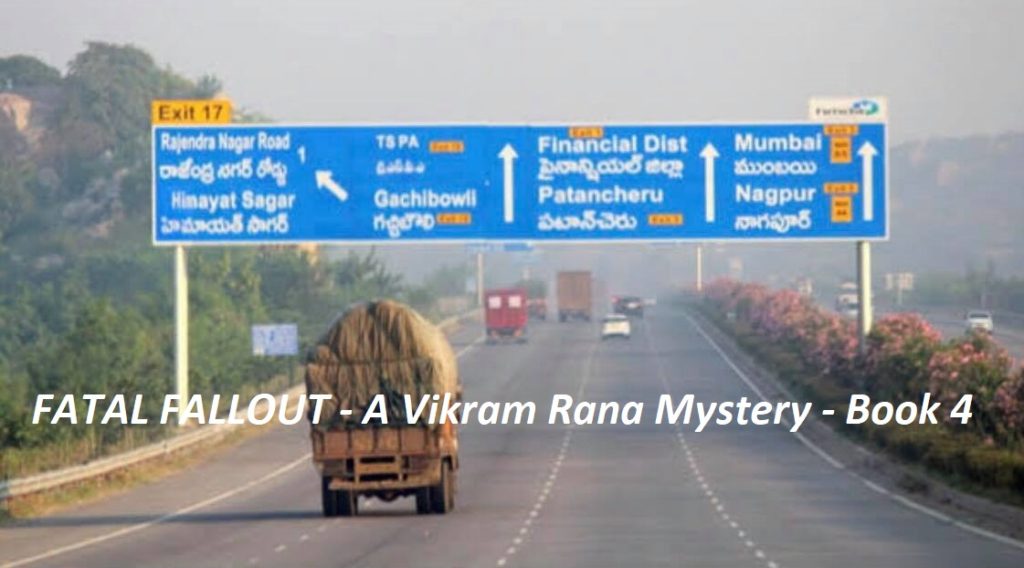 Beautiful model and aspiring actress Gauri is found dead on the highway from a gunshot wound. The jewelry she had been wearing and other valuables are missing. Is it a case of a robbery gone horribly wrong? Or is it premeditated murder? It is up to the ace detective Vikram Rana to find out.

Paperback-version-Behind the Scenes-available@Rs-125/-
This is a promotional price only. Hurry up and grab your copy before the price increases

And you never know…. you may get a signed copy of one of my other books thrown in for free when you buy this one . 

Behind the Scenes is available at Rs 19 only. Grab your copy today.
AN INTENSE THRILLER
#Amazon Link: http://mybook.to/Behindthescenes
A STANDALONE suspense story of the BESTSELLING series—The Vikram Rana Mysteries
#BehindtheScenes #VikramRanaMystery #crimebooks #mustread #crimefiction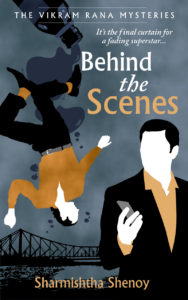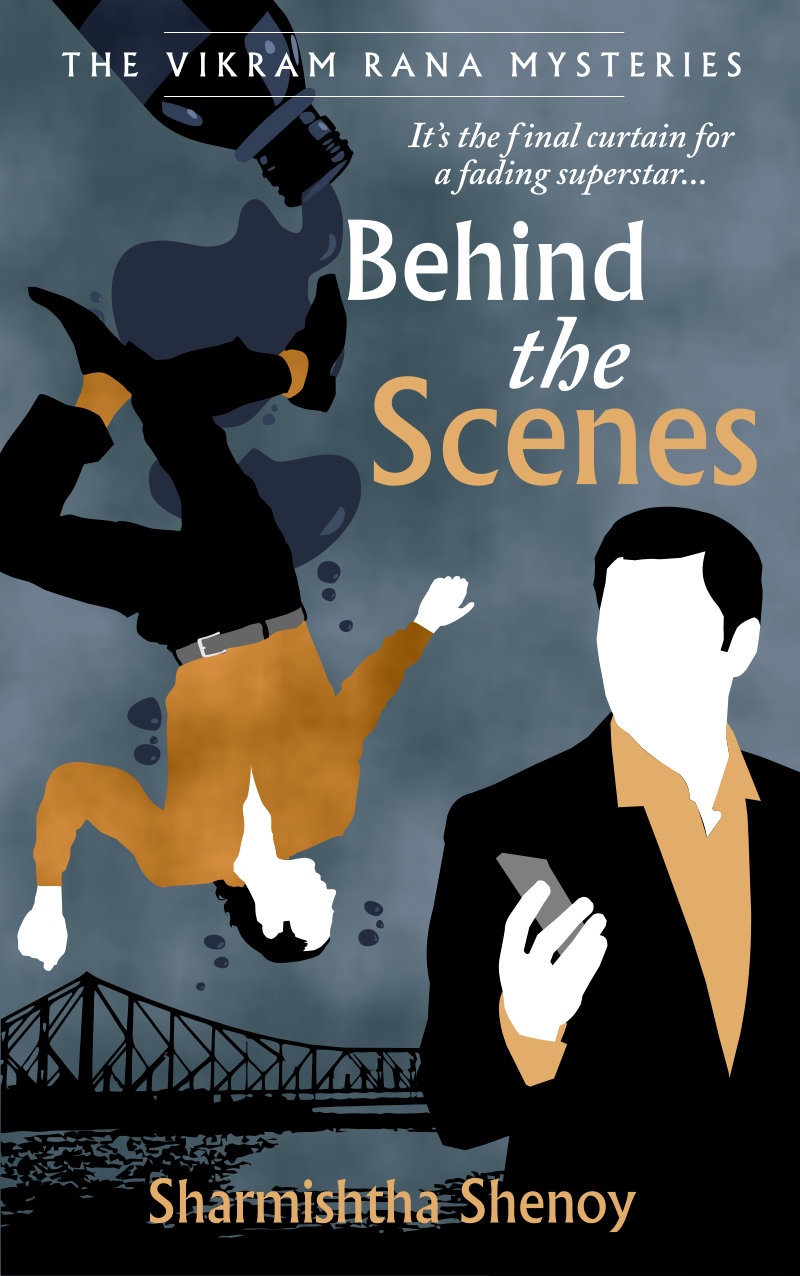 Dear Friends
What do you think of the new cover of "Behind the Scenes" ? I am loving it !
With lots of love,
Sharmishtha
brand-new-cover-behind-scenes
The ebook version of "A Season for Dying" is available at 87% discount in Amazon as a part of a week long lightning deal. Grab your copy today.
#India #Bestseller#KindleUnlimited#VikramRana#VikramRanaMysterySeries#ASeasonforDying
A Season for Dying – ebook at Rs. 19 only!

AN INTENSE THRILLER
Amazon Link: mybook.to/Behindthescenes
#India #Romance#RomanticSuspense#Passion#Bestseller#KindleUnlimited#VikramRana#VikramRanaMysterySeries
A STANDALONE suspense story of the BESTSELLING series—The Vikram Rana Mysteries
#Blurb: Fading superstar of the Bengali film industry Ryan Gomez is poisoned to death while shooting for a film in the pretty hill town of Darjeeling. Sheila Dhar, the film's beautiful female lead with whom Ryan had recently broken his engagement is the chief suspect. Sheila attempts suicide and is shifted to a hospital in Kolkata for treatment. The CID, Kolkata, takes over the investigation and the film crew is allowed to move back to the "City of Joy".
Though revenge for the broken engagement seems the obvious motive for the murder, there are several others who had reason to wish Ryan dead. Powerful film producer Rustom, the love of whose life ended up becoming Ryan's first wife. Screenplay writer Allan, who was in danger of being fired from the production house thanks to a public tiff with Ryan. Acclaimed film director Paddy, who was in love with Sheila. Sheila's mother, Jaya, who was strongly opposed to her marrying Ryan. The family of Ryan's first wife, who bear a deep grudge against him.
There are suspects galore, but the murderer has not reckoned with the tenacity of Vikram Rana.
.
#Excerpt
The shooting was taking place in a large bungalow called 'The Forest View House', located on Nehru Road. It was a huge, red-tiled wooden bungalow, surrounded by beautiful gardens. Beyond the garden was a forest of ferns, birches, orchids, oaks, chestnuts and firs. Visible in the background were the tall, majestic mountains. One could see the Kanchenjunga in the north, glinting silver in the midmorning. One couldn't help but appreciate the aesthetic sense of the person who had designed the bungalow. It was beautiful.
Veena said, 'This is the hero Dinesh Kumar's house. His real name is Ryan Gomez. He inherited this house after his wife, Sophia's death.'
'Oh. You are a walking encyclopedia of the Bengali film industry!' Vikram said.
'I do keep track of happenings, because Sheila is a part of this industry.'
Before Vikram could respond, they heard footsteps coming to the drawing room where they were seated.
Sheila came in with her mother. She was elaborately made up. She probably had been getting ready for the shoot. Jaya said, 'Look, Sheila! See who's come to visit you.'